We explore what major non-endemic brands to invest in the esports scene with some creating new brands and social media pages to home them
We are in the age where esports is no longer a niche community, and in fact, it's widely accepted as a legitimate sport and business model today. So much so, the largest companies in the world are part of it, and each year we are surprised at the different types of non-endemic brands entering the world of gaming.
The esports industry has 250 million fans and growing; the scene has attracted the largest brands we know today with esports forecasted by newzoo to surpass $278 million and increase to over $765 million this year.
That fan base will create an audience that can generate over $612 million in direct and indirect revenue. This leads to an expected entrance of these brands to the scene which will help promote and create tournaments in gaming. The recent Overwatch League had a franchise buy-in of $20,000,000 which require the need of non-endemic sponsorship through investors and sponsors in 2018.
In this article, we will explore some of most surprising and most significant of those to invest in the esports scene with some creating new brands and social media pages to home them. These based on previous sponsorship deals and current sponsorships up to 2018.
Turtle Wax
Link – https://www.turtlewax.com/gaming
Twitter – https://twitter.com/turtlewax
One of the new kids on the block, the automotive appearance product manufacturer came onto the scene in 2017 putting their full focus behind the NA organisation Optic Gaming. In 2018 Turtle Wax doubled down on their investment to the esports space by also expanding to the European market by supporting the gaming organisation Splyce.
The marketing director Courtney Lauer explained in an interview that Turtle Wax saw a 25% growth in social media engagement since the edition of supporting the esports scene and citing it is a significant factor of revisiting the support in 2018.
Late 2017 saw them in a marketing campaign with one of their professional sponsored players "Crimsix" from the Optic Gaming organisation which contained unveiling a Turtle Wax wrapped Porsche GT4 owning to the player.
Budweiser – Budlight
Twitter – https://twitter.com/budlightesports
Just like peanut butter and jelly, Budweiser pairs with esports perfectly. The average age and sex for an avid esports fan according to statistics in North America is between 24-27 Male, the perfect demographic for an alcoholic beer beverage company.
Almost two years deep in their support for esports, they have taken a different approach to sponsoring gaming athletes, instead of backing full team lineups they supported certain individuals within them voted by public popularity. This worked with individual organisations not wanting to be associated with an alcoholic beverage company and to assure all their sponsored players were over the age of 21 in North America.
Besides the investing money into esports tournaments such as DreamHack Atlanta, DreamHack Austin with bar lounges at the events they created a content video series with their sponsored athletes in their "Budlight AllStars" campaign. Bud Light seems to be sticking with esports with content still being published out today, primarily by hosting their sponsored all-stars on their Twitch channel.
Mcdonalds
The most recognisable logo in the world being Mcdonalds only recently started to heavily market within esports in the past couple of years since 2013. They have done a bit of everything, and the list of projects Mcdonalds have invested in is too extensive to place in this article. They have supported every form of events to the local region and on to a larger scale of partnering with the most significant esports tournament organiser on Earth, ESL.
Mcdonalds latest partnership has been with Virtual LaLiga eSports the first significant project from LaLiga esports.Officially part of the EA SPORTS FIFA 18 Global Series on the Road to the FIFA eWorld Cup 2018, the goal is to transform this ambitious tournament into the hallmark competition in Spain.
Regardless of what and where Mcdonalds decides to sponsor in esports next, it's going to bring immediate interest from the gaming and general public. We can only hope they continually invest into the scene with their dominant brand power behind them and continue with riding the growth within the competitive space.
Coca-Cola
Link – http://www.coca-colacompany.com/tags/coke-esports
Twitter – https://twitter.com/CokeEsports
The soft drink maker and the enormous branding power behind it being Coca-Cola was the third most valuable brand in 2015, seeing them in the mix of esports has given esports instant gratification to gaming. Coke hasn't had the smoothest transition into esports in their last few years as projects have come and gone such as iGN Esports Weekly, a sportscentre type production for gaming which lasted for only a few months.
They have been heavily involved in the league of legends scene after announcing a partnership with the league of legends developers Riot and with their marketing saw extensive involvements with the brand during tournaments for the game. This partnership with Riot Games has been a successful venture for Coca-Cola as one year in they became the #1 non-video game brand associated with the 85 million player base of League of legends.
Currently, Coca-Cola threw their marketing power behind the newest release of EA SPORTS™ FIFA 18, which saw the brand obtain in-game advertisement as being the virtual advertiser for the game character in the single-player campaign. Along with the virtual commercials, the brand has also hosted their league being eCOPA Coca-Cola – a global EA SPORTS FIFA 18 tournament for 2018.
Having Coca-Cola in esports is a massive point in the right direction and further cements the prospect of what is to come when a brand this large has an invested interest in the sport.
ESPN
Link – http://www.espn.com.au/esports/
Twitter – https://twitter.com/ESPN_Esports
ESPN is a U.S.-based global cable satellite television channel and global sporting content website, the most significant sporting network in the world. Late 2015 ESPN dabbled in viewing esports tournaments on their sports channel with mix feedback, but viewership numbers showed promise for the network. Soon to follow in 2016, they announced ESPN esports on their site platform.
The site house's content with results, articles, interviews and tournament updates of which mainly focuses on the higher profiled titles such as LOL, Dota 2, CSGO and Hearthstone.
It became a big headline in the esports scene as finally, it had legitimacy for the general public that professional gaming is, in fact, an actual sport. Not everybody was so optimistic about esports having coverage on ESPN such as Colin Cowherd, a commentator for the network who went on to state that he will quit if forced to cover esports and quoted saying
"Somebody lock the basement door at mom's house and don't let 'em out," "You know what the funny thing is? Listen to how intense they are. Those guys are totally into it."
Well eventually he ate his words shortly after the news broke out, Cowherd and ESPN have parted since the announcement of the esports coverage while ESPN stated the comments were not related to the split but the timing seems to tell otherwise.
RedBull
Links – http://www.redbull.com/au/en/esports
Twitter – https://twitter.com/redbullESPORTS
Saving the best till last, The Energy drink maker and one of the largest sponsoring athlete corporations in the world is a considerable advocator for esports. The unique thing about Red Bull is their longevity in the scene and was one of the very first major corporations to invest back in 2008. They are a tremendous driving force behind the workings of the growth in the industry with their continuing support from gaming athletes to the hundreds of minor and major tournaments that were hosted and funded by the company.
Red Bull has a list of players and teams they have sponsored over the past as well as hosting their tournament competition. Red Bull Battle Grounds which has been played by the best gaming royalty has to offer with prize pools of hundreds of thousands of dollars given for Dota 2 & SC2.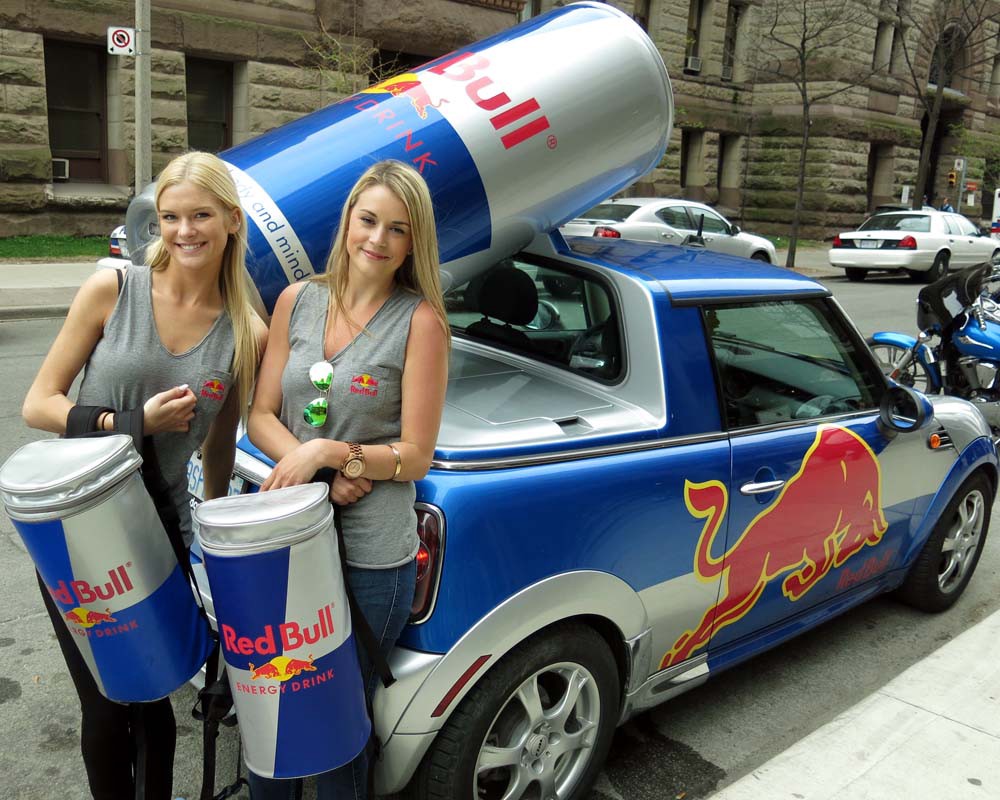 Much like ESPN, Red Bull has been the pioneers in creating esports content with their dedicated page purely for pro-gaming news and content. Since the dawn of time, Red Bull had attending gaming events across the world handing out free drinks to thirsty gamers with the added help from the Red Bull promo girls. If you went to live gaming events, you would most like seen these girls handing out free drinks.
Honourable Mentions –
Gillette, Snickers, Visa, Mountain Dew, Adidas, Vodaphone, Chipotle, Toyota, Audi. DHL, KFC, Lionsgate, Pringles, AirAsia, PaySafeCard, BetWay
Summary
Of course, it's hugely encouraging for esports to see new brands bring legitimacy to the sport. The most exciting part is that the majority of these brands increase their original investment in the scene and extending their current contracts they have made previously.
The questions that would be asked by the general public's opinion is, Why? This question is quite simple to answer, traditional media is fading, and it's become harder to target the demographic audience of 18-35-year-old millennials which obtain disposable incomes for these type of brands to want to attract and market too.
If you found this article interesting make sure to read our other Prize Pool Articles –
Highest Earning Esports Countries
Highest-Earning Prize Pools of 2017
Highest Paying Game Titles In History
Highest Earning Individuals In Esports
Article Written by – XYGaming Community Manager Scott "Boomser" Bednarski – Twitter – @Scottyboomser
Are you a brand or a website looking at marketing into esports? Repeat.gg offers tailored marketing campaigns with hosted tournaments with your branding. If you would like more details on how to advertise with us please contact our marketing manager here.