An Esports commentator gives a running commentary or insight into a competitive esports game or tournament either in real-time or post-match.
There are many forms of careers and incomes in Gaming or Esports. Most people think that the only way of making it is with the current prospects of becoming a professional gaming celebrity or a video game creator. In this series, I will list some career paths that can take a slice out of that delicious $101.62bn video game industry pie, suitable for gamers ranging from casual to professional.
We will detail what each method is, how much one can make, and how to get started.
What is an Esports Broadcaster / Commentator?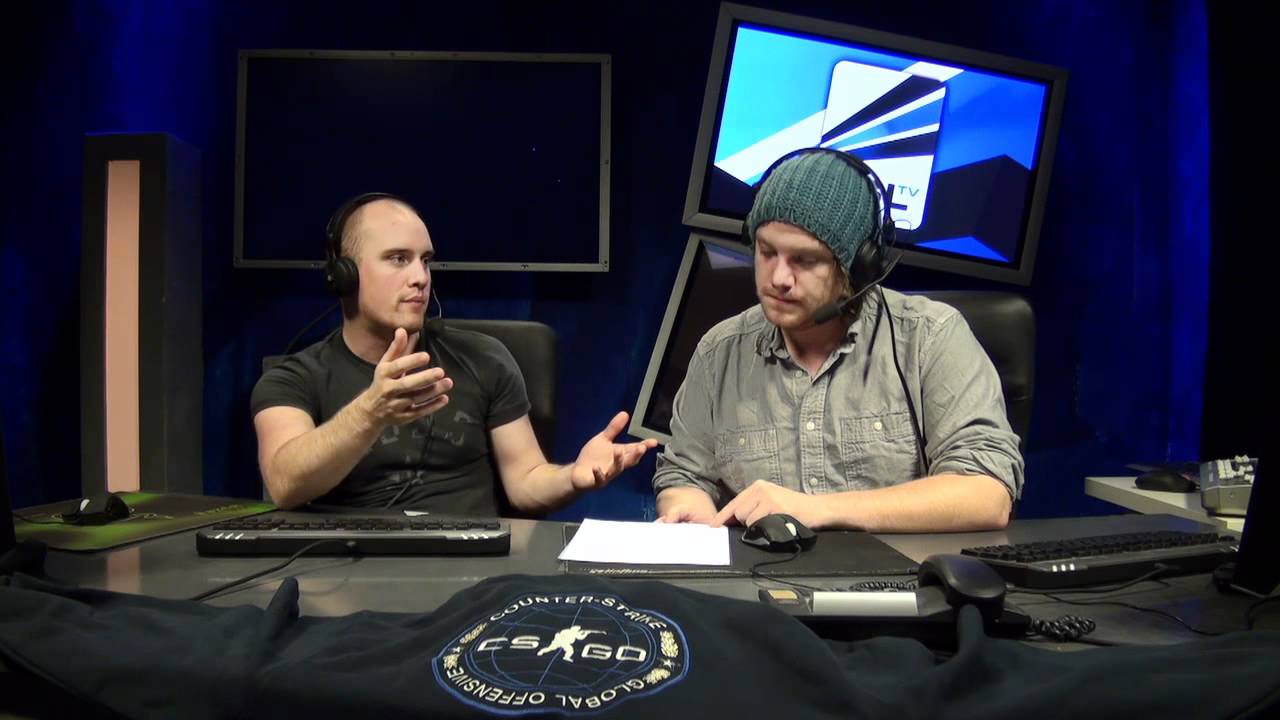 An esports commentator gives a running commentary or insight into a game or event in real time, usually during a live broadcast which is traditionally delivered through several outlets, such as Twitch, Streaming, television, and in-game broadcasting components. So really, an esports Commentator and an everyday sports commentator don't differ much. Esports commentators come in all forms, from past players themselves, gaming personalities, or just game enthusiasts.
Esports have three main areas of commentating:
⦁ Game Panel Analyst
Analysts give insight into teams' and players' history while showing data and statistics collected over time, and also sharing opinions and predictions of their own to create interest. The Game Panel will appear before and after each game or level is played, to give a much deeper look into the tactics and outcome of the match.
⦁ Play by Play Announcer
These announcers call the action during the live gameplay. While also creating hype, they serve to educate the live audience about the game or competition structure, to make it easier to follow. Announcers in the main esports tournaments usually come in pairs, with one being predominately the main caster and the other being the support caster. One will call the action while the other will give more in-depth to what just occurred on screen.
⦁ Host / Interviewer
A host will engage the live audience from the main stage and report back to the Game Panel before and after each match or level is completed. They also serve as the interviewer for the teams before play, or even winners and losers to hopefully grab raw emotions from the gamers.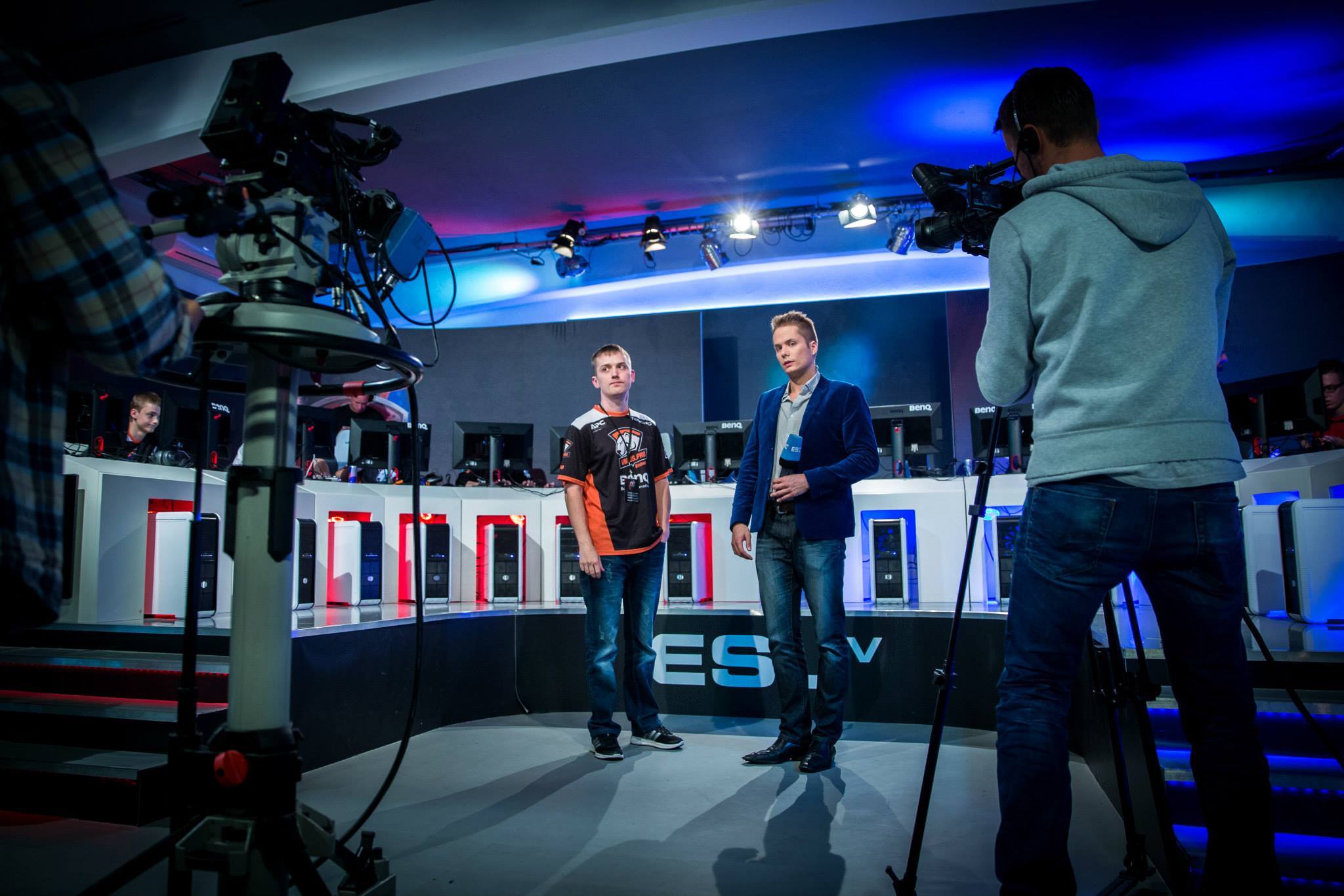 How do they make their money and how much?
A Casters' paycheck is nothing to sneeze at in comparison to that of a professional gamer, but what is damaging to a casters' wallet is the lack of continuous work for casters. The majority of top casters are either part of full-time contracts with a production streaming network (Turtle Entertainment) or a game producer (Blizzard) or a gaming event staff (ESL Network) for their income, while many other casters will receive one-off paychecks or contracts for an event.
Many Casters who do not have a full-time tour gig with a production company would usually have to look for individual avenues to have a steady cash flow, which mostly comes from the form of video content, like YouTube, podcast, and streaming, which is outlined in the previous article (here).
An estimate for casters is around $700-$1000 USD a day at a major event in Counter-Strike:Global Offensive, well-known casters can find themselves easily over $1,300 a day at an event.
Where do I start in becoming a caster?
Before you even think about casting, the number one thing you must do is equip yourself with the essential tool for becoming a caster…KNOWLEDGE. Commentating is an art, and it isn't always based around having the gift of "the voice", even though, don't get me wrong, that does help, but knowledge is key.
Knowing the games mechanics, gameplay, history, and its community is what draws users to want to listen to your insight. Also, having the gift of the gab is important, as nobody likes to listen to silence on a broadcast.
To start off, you need to pick how you're going to cast. Will you be streaming live on Twitch? What games will you cast? Whose game will you cast? Will you do after-the-fact commentaries on YouTube? All these need to be considered to start off.
Becoming a Caster for a major gaming event will certainly not happen overnight, so you must start small, and the best place you can start is right in your bedroom. Casting other peoples' live matches or post-match should be your starting point. Once you have collected a small following, you may be able to contact gaming tournaments to help increase your audience, or some production studios to give you a chance.
Software –
Select a streaming software – I recommend using OBSProject
A guide to help you get started can be found here 
Hardware –
I recommend you make the right choice and acquire an excellent microphone, as this will be your money maker, of course. A good CPU and GPU Strength is a must, and you can use Open Broadcaster Estimator ( https://obsproject.com/estimator ) to check if it's good enough.
Dual monitors – This will help you while streaming and video editing, reading chat and interacting with your stream chat online, which will only help you build your audience.
What makes a Good Caster?
As stated before, Knowledge is the biggest factor, and this falls under the category of extensively knowing your teams, players, levels, and your game's history. This will help you to be able to retrieve information during the cast and make for compelling content.
Being unique helps, as a shortage of casters is not a reality in the esports world and finding what separates you from the others can only help. Some casters are known for their hype or their in-depth analysis of the game meta they are casting
Example Video
An example of caster creating hype around a video-game match.
Example Video 
This is an example of a caster being famous for his over the top announcements of "Black Hole" in dota 2.
Tips
⦁ Master the game
This point has already been explained, but it is still critical. Learning the game's history creates fuel for discussion during your cast and the more you know, the easier it would be to dish out your predictions for richer content in the game.
⦁ Confidence and eagerness to learn
Once you have mastered the art of casting, try shifting your new skills into other games or platforms to better your chances of being picked up. A good way of increasing your chances is to learn a newly released game that may have an esports or competition future so that when it comes to gaming commentary, you will be one of the better candidates.
Talking in front of an audience is never easy, even if you only do it from the comfort of your home. Make sure to get out of your comfort zone and embrace whatever fear you may have and use it to better your skills in casting.
⦁ Be Content and Social Media Driven
Social Media nowadays is a power tool for boosting your audience and keeping your current fans interested. Use these platforms to alert your fans of production schedules and to ask them for feedback, or tell you which they matches wish to see covered by you.
⦁ Be a Tradesman with tools and software
Whether its casting or video production for Twitch, YouTube or even social media, it's best to learn how to do everything yourself. Casting can sometimes be a solo career move and being competent in the likes of social media, graphic and design programs, will allow you to be more creative in your profession.
Learning the capabilities of YouTube and Twitch will open up another avenue in revenue, where you can source donations, advertisements, sponsorships and giveaways to up your production and audience grab.
Casting is not for everybody and you probably already have a rough idea whether or not it's something you are capable of pursuing. Try contacting smaller production casters about maybe having a chance of doing a guest cast for one of their broadcasts and afterwards you shall have a pretty good understanding if it's for you.
Part 1 –  How To Make Money In Gaming – Introduction
Part 2 – How To make Money In Gaming – Professional Gamer
Part 3 – How To Make Money In Gaming – Streaming
Thank you for reading and make sure you check out our Twitch Channel. We will be casting matches played on Repeat.gg.
This article was written by Repeat.gg's Community Manager Scott "Boomser" Bednarski a former professional gamer that traveled the world making a living in video games on major FPS titles.